In year 13 of Neighborhood Pet Care's existence, they land the fourth spot on a very well known magazine & webtusite. Best Things in Massachusetts
This was a huge honor for the humane boarding style type Pet Care Company. When publicly commenting on the making of the list and landing in 4th place, Owner/Founder Casey Fiske thanked his loyal staff and said he was incredibly honored and humbled by the whole thing and was quoted on Neighborhood Pet Care Facebook site as saying "All we can do is keep providing NPC Care & next year maybe we'll be at number 1" And with this honorable recognition, I'm sure they're all smiles at Neighborhood Pet Care these days!
Neighborhood Pet Care owner Casey Fiske has adopted his first dog!
Thanks to a great charity, Dogs&Cats of the Dominican Republic, We were able to adopt our seventh animal! This time though, instead of another cat, Lia and I adopted a dog! She came already named "Kitty!" Kitty has been an absolute delight to have and has also helped Neighborhood Pet Care in finding a specific charity to make and receive frequent donations to. These dogs & cats in the Dominican Republic need all the help they can get so please, if you can, help us help them by clicking on the website above or on the main page of this site in the right corner where it says want to donate or adopt, just hit the click here here button!
For Christmas we visited Assisted Living at Willow Crossing in Mansfield with 3 of our littlest elves. Sami is our real little one who put the holiday cheer in the great folks who live and work there. After Owner Casey Fiske (Santa) and employee Terri Nessralla (behind camera) and 8 of our elves visited the Wrentham Dog Park where santa continued to pass out candy canes to the humans and doggie treats to the eager dogs. The day was great and NPC delivered the Christmas spirit to lots of people and of course all the dogs!!!

Neighborhood Pet Care 5th Annual Charity "Casey's Kittens" is again a Success!
NPC Owner Casey Fiske completed his annual charity " this past month. "Casey's Kittens" is an annual charity that connects would be "Shelter Kittens" to loving, devoted families offering fantastic homes!!!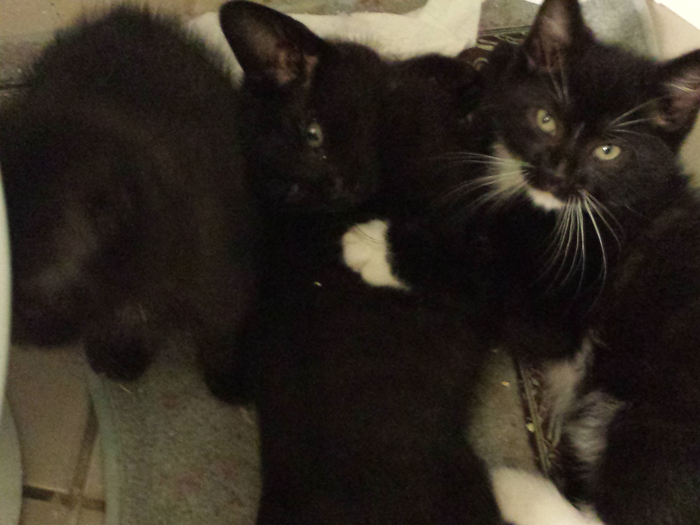 This year 6 kittens found their way 5 different Families. Owner Casey Fiske and President Lia Winslow helped all 6 kittens receive their 1st round of shots and deworming along with set ups at low cost clinics for the families so the kittens could receive booster shots and spay/neutering at a low price. Also all families signed a moral clause to do right by the cats for life, example: to remain indoor cats, absolutely following through with booster shots &  spay & neutering!
In conclusion the 5th annual charity was yet again a huge success! Next year NPC plans on finding homes for 2 unplanned litters, doubling the amount of help toward this giant & growing problem in the world today of over-population and bad home placement?…
NPC upgrades its official NPC Mobile!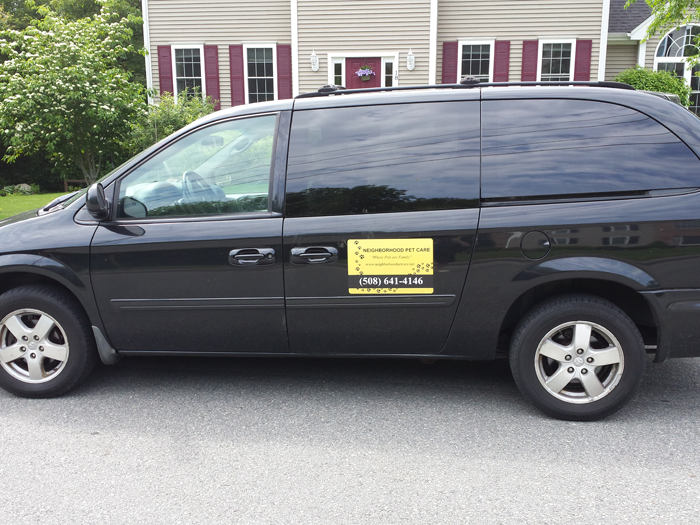 More room and fun for the dogs even while riding in the car!
Fun Fun Fun in our new "Dodge Caravan"