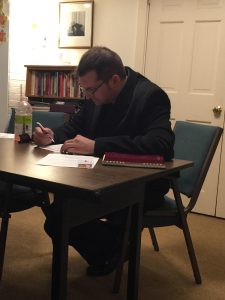 Neighborhood Pet Care. Established January 2008 by Casey Fiske. Neighborhood Pet Care, NPC for short is a fully licensed and insured Pet Care Business and is Accredited by the Better Business Bureau. NPC is also a member of Pet Sitters LLC. and you can find reviews for NPC on this site, their Facebook Page, Care.com, Yelp, Google and more! A+ online review rating!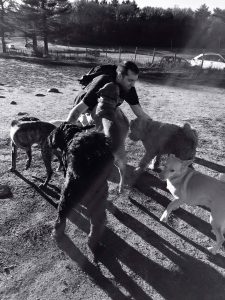 Neighborhood Pet Care is a very intimate, small but always growing business that is centered around the vision of the most humane pet care possible. Neighborhood Pet Care is well known for their great rapore not only with the Pets but the parents. Having offered Pick up and drop off since day one when only two services were offered to now where they have their own indoor/outdoor Doggie Daycare, with 2 private dog parks that light up with industrial strength flood lights, for the darker hours, and in home boarding, on site Professional Grooming Salon, Dog Training Classes and MORE!
NPC STILL PICKS UP and DROPS OFF for all of these services! Neighborhood Pet Care has three dog friendly and dog safe vans for transportation and prides themselves on their community friendly prices! NPC sends constant updates to parents via smart phone text or email with pic, videos and written reports, especially new "NPC family members". But the best guaranty they give is the 10 day one! After 10 days or 2 stays with NPC if your dog(s) is not jumping with excitement when they show up then you will receive a complete refund!!! NPC also boards Cats and grooms them as well.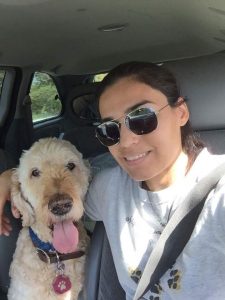 Owner/Founder Casey Fiske now with the assistance of wife Lia Fiske, have their own cat charity called "Casey's Kittens" This is an annual charity that has seen 6 successful straight years helping unplanned litters find the best homes! (see News Page!) They own 6 resucue cats of their own as well.
Also unique Neighborhood Pet Care Owners Casey and Lia Fiske will not only supply a min of 5 references at free "Meet  n Greets" but lets you chose which 5 from a stack of dozens and dozens of references! Neighborhood Pet Care donates 2% of its proceeds to an animal rescue league in the Dominican Repupblic in which they have adopted from as well, and work very closely with the owners/founders. All staff including owners are certified in Pet first aid and CPR.
"WE ARE ALL ONE BIG FAMILY AT NPC, PETS, STAFF, PARENTS, LIA AND MYSELF! IT REALLY IS A DREAM COME TRUE"
– Casey Fiske – August 2015